Wall-Mounted Air Purifier
As a professional wall-mounted air purifier manufacturer, Hisoair provides different air purifier solutions, which can be highly customized according to your target market and usage scenarios.
Wall-Mounted Air Purifier At Factory Pricing
HisoAir is the leading manufacturer of high-quality air purifiers. We offer a plethora of air cleaners, such as medical-grade, wall-mounted air purifiers. Moreover, our air purifiers meet the global standards for effective air filtration in residential, commercial applications.
As an air purifier manufacturer and supplier, we guarantee the reliability and efficiency of our products. Our team of experts and engineers enabled our air purifiers to capture as many airborne contaminants, ensuring that the air you breathe is clean and safe. Customer satisfaction and quality assurance are among our priorities!
Intelligent Hisoair Air Purification Technology
Leads the intelligent way of your bath life with HisoMedical latest technology.
Hospital grade purifier technology
Virus free filter
technology
99.9% bacterial removal rate
High CADR (Clean Air Delivery Date)
254-280nm UVC light sterilization
HEAP H14 H13 long hour lifespan filters
Tested by SGS & independent Labs
Make Customer-Required Wall Mounted Air Cleaners
Your Reliable Wall-Mounted Air Purifier Manufacturer
HisoAr is a reputable manufacturer and supplier of air purifiers and air cleaning systems. We also provide OEM/ODM services to other top brands of air purifiers in the world today. With more than years of experience, HisoAir has already introduced several innovations to its products. Our air purifiers are powerful, effective, and energy-efficient. We engineered them to become durable and long-lasting, as well.
We also have a competitive workforce. They are trained to handle their respective tasks and projects responsibly. Because of these qualities, HisoAir has already fulfilled numerous projects, satisfying our customers and preserving the integrity of our products and services. Visit HisoAir and get the best air purifiers now!
Fast Delivery
Even if we are an international supplier, we ensure no delays in our deliveries. We fast-track our shipping and guarantee that your orders arrive on time or on the earliest date possible. If there are problems with the delivery, simply contact our service right away!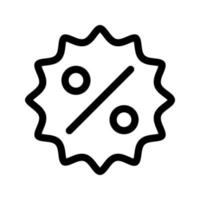 Discounted Pricing
Our air purifiers aren't cheap. But they aren't overpriced, either. We set our rates competitively, making them comparable to other notable brands of air purifiers out there. Just contact us, and you'll be able to get a quotation that will match your requirements.
Bulk Supply
HisoAir has dedicated factories for manufacturing air purifiers in large quantities. We have a quality management team that supervises the entire production. This assures that even if we produce our air suppliers in mass quantities, their quality and structural durability aren't compromised.
Over 50+ Air Purifier Projects
Request a free quote
Feel free to write to us, and we will be back to you within 12 hours or sooner.